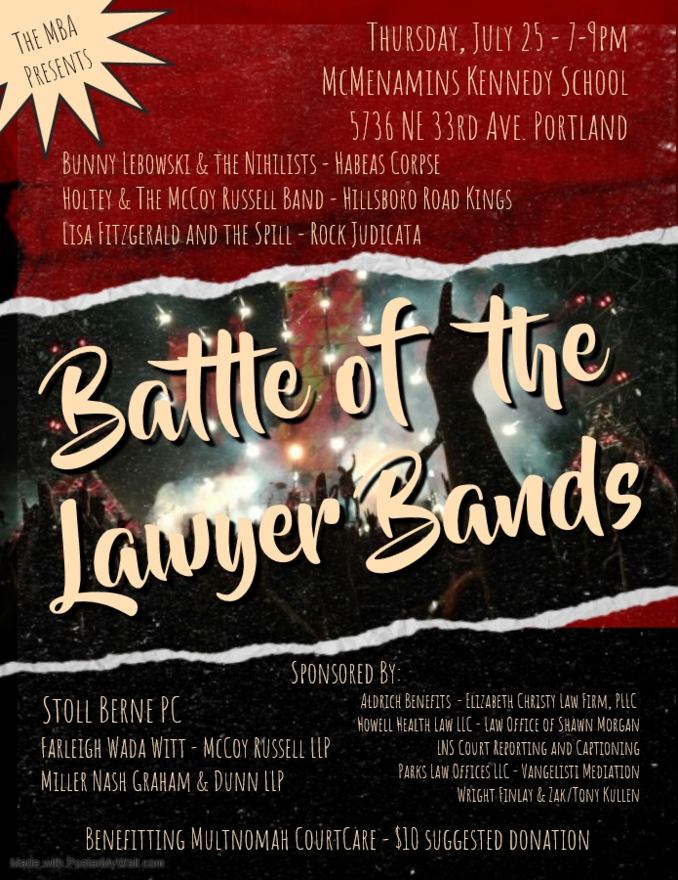 Congratulations to Holtey and the McCoy Russell Band for their performance last night at the Multnomah Bar Association fundraiser event, the Battle of the Lawyer Bands, for CourtCare. We were proud to take home the Audience Participation award.
Our own McCoy Russell band, included John Russell, Frank Morton-Park, Katie Tallman, and Paul Focke, who were joined by fellow lawyer Nathan Holtey. Thanks to all those who came out to support our band and to support Multnomah CourtCare.
Multnomah CourtCare is a project of the Multnomah Bar Foundation (MBF) which improves access to justice by making free, drop-in childcare available for families who have business at the court.