Since 2005, we have been devoted to developing and implementing winning intellectual property strategies.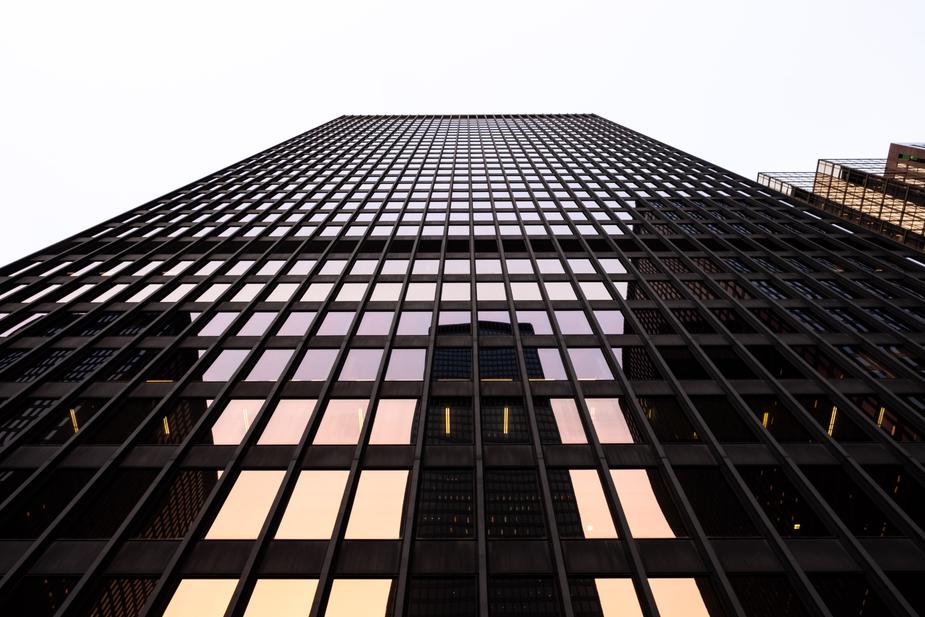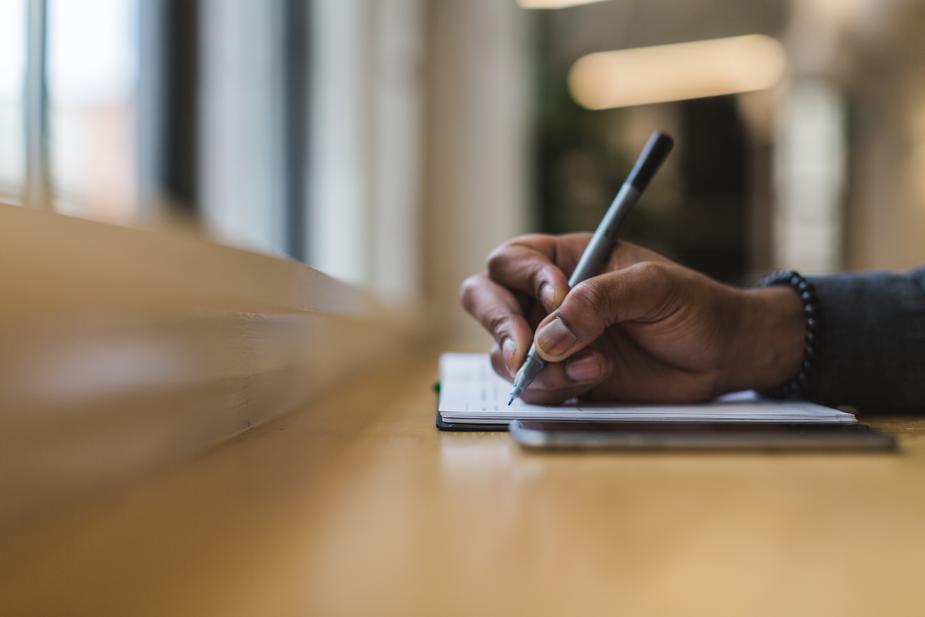 The practice spans all areas of IP law, including helping clients build strong patent and trademark portfolios, and helping them obtain value through licensing and enforcement of portfolio assets. We evaluate infringement risks for new technologies and brands, and help clients conduct due diligence when acquiring intellectual property assets. We represent clients worldwide, ranging from small entrepreneurs to global powerhouses in a wide spectrum of industries.
Legal Services
The following is an overview of the types of legal services provided by McCoy Russell LLP. For more information please contact [email protected] to schedule an introductory meeting with one of our attorneys.
UTILITY PATENTS AND DESIGN PATENTS
Patentability Searching
Freedom to Operate Searching
Patent Application Preparation and Prosecution
Non-Infringement Opinions
Invalidity Opinions
Patentability Opinions
Inter Partes and Ex Parte Reexaminations
Reissue Applications
Patent Agreements
Due Diligence
Patent Portfolio Analysis and Valuation
Patent Litigation
Expert Witness
TRADEMARKS
Trademark Searching
Trademark Application Preparation and Prosecution
Trademark Watch Services
Trademark Agreements
Trademark Litigation
Affidavits of Continued Use and Incontestability
Renewals
IP PORTFOLIO ANALYSIS
Strategic Whitespacing and State of the Art Studies
Intellectual Property Due Diligence during Mergers and Acquisitions
Patent and Trademark Portfolio Valuations
COPYRIGHTS
Copyright Searching
Copyright Registration
Copyright Licensing
Copyright Due Diligence
DMCA Compliance
Copyright Litigation
AGREEMENTS
Employee and Independent Contractor Agreements
Patent, Trademark, and Copyright License Agreements
End User License Agreements
OEM Agreements
Software Publishing Agreements
Software Development Agreements
Assignments
Consent to Use and Register Agreements
Intellectual Property Settlement Agreements
Open Source Agreements
Patent Sale agreements
Due Diligence During Mergers and Acquisitions
UNFAIR COMPETITION
Trade Secret Misappropriation
False Designation of Origin
Product Disparagement
Interference with Contractual Relationships
LITIGATION
Patent Litigation, including Defending Against Patent Troll Lawsuits
Trademark Litigation
Copyright Litigation, including DMCA Litigation
Technology Areas
McCoy Russell LLP has experience protecting intellectual property in the following technology areas.
Analog and Mixed-Signal Circuits
Aftermarket Vehicle Equipment
Automobiles
Artificial Intelligence
Biologics
Blockchain
Computer Games
Computer Networking Equipment
Computer Operating Systems
Computer Peripherals
Consumer and Educational Software
Cooking Technologies
CRISPR Systems
Data and Telecom Switches
Database and Data Management Software
Deep Learning
Display Technologies
Drug Delivery
Drug Target Delivery and Validation
Drug Testing
Electronic Materials and Processing Tools
Flow Cytometry
Food Products
Footwear
Heavy Equipment
Image Processing
Semiconductor Products
Industrial and Personal Scales
Internet Marketing Technologies
IP Videoconferencing
Market Research
Medical Devices
Medical Diagnostics
Motorcycles
Novel Chemical Compounds
Personal Watercraft
Pharmaceuticals
Small Molecules
Small Molecule Inhibitors
Snow Sports equipment
Soft Goods, Gifts
Software
Sporting Goods
Targeted Delivery Systems
Toys
Video Servers
Wakeboard Product
Trademarks Specialty Practice
As a responsive and progressive portfolio development firm, McCoy Russell has a focused practice on branding development for its clients. With its counsel being recognized by Best Lawyers in America in the Practice Area of Trademark Law, McCoy Russell has established itself as a partner with its clients in developing strong branding rights. With its lead partner having over 20 years of experience in trademark practice, the McCoy Russell team serves start-ups to iconic brands.
Well-known mark protection, trade dress and product configuration, and world-wide portfolio development and management comprise the cornerstones of McCoy Russell's branding practice.
Well-known Mark Protection
McCoy Russell has extensive experience and expertise in developing and implementing a global protection and enforcement strategy for famous and well-known trademarks that takes advantage of their extra protection. Clients benefit from our streamlined and cost-effective approach in establishing, maintaining, and defending, well-known and famous mark status. The firm participated as a member of Famous and Well-Known Mark Committee for International Trademark Association (INTA) for a number of years.
Trade Dress and Product Configuration
McCoy Russell actively pursues trade dress as a branding asset. We have extensive experience and expertise in developing and procuring global trade dress and product configuration protection. We have helped establish product configuration protection for famous consumer products in the US and abroad, and can provide strategic counsel with cost-effective approaches.
World-wide Portfolio Development and Management
McCoy Russell's trademark practice includes trademark searches, brand analysis, trademark filings, preparation of tiered strategic worldwide filing recommendations, brand due diligence, IP audits, review of branding agreements, assignments, renewals as well as in-house trademark training and customs registrations. McCoy Russel pursues filings and enforcement in over 130 countries coordinating with a team of trusted IP colleagues.
McCoy Russell has an active conflict practice with over 250 currently active worldwide conflict matters (opposition and cancellation proceedings).
We have seen significant success in a variety of industries including, apparel, apparel footwear, art, banking and finance, e-commerce and digital goods, food and beverage, pharmaceutical and supplements, software, transportation, and video games.
Our high quality drafting and unique prosecution strategies have helped our firm secure contracts with the following government agencies to provide patent prosecution services.
US Environmental Protection Agency
Naval Undersea Warfare Center
Naval Surface Warfare Center
National Institutes of Health, U.S. Department of Health and Human Services
Our team of experienced attorneys, patent agents, and expert technology specialists dedicate themselves to responsiveness, building relationships, and providing unique expertise in developing and prosecuting patent and trademark applications with a portfolio-based approach. We take a holistic approach in our advising to clients so that we can support their priorities and handle each case with its own unique strategy. Several of our clients have generated valuable portfolios driven in part from brainstorming and patent filing strategies developed and led by our firm, including portfolios that have generated millions in licensing revenue.
Artificial Intelligence (AI) and Machine Learning (ML)
McCoy Russell LLP has a specialty practice as to protection of AI and machine learning inventions.  This specialty practice includes team members who have extensive practice drafting, prosecuting and protecting deep learning inventions.  The practice leverages our technical specialists' backgrounds and experience.
McCoy Russell's AI and machine learning work extends across a number of broad industries.  Drafting and coordinated strategies have been prepared for coverage of developments related to deep learning, neural networks, convolutional networks, network training, adaptive learning, and mapping across a range of fields including image processing, speech processing, automatic controls, diagnostics, machine vision, robotics, virtual reality, blockchain, Internet of Things (IoT), medical data analysis, and other big data analytics, including insurance claim analysis.
Software applications have notoriously faced challenges at the U.S. Patent and Trademark Office due to Alice 101 rejections. McCoy Russell has developed and utilizes a highly successful approach which integrates searching, drafting and prosecution to be successful in overcoming Alice rejections.  These efforts were recently confirmed in the Juristat article which ranked all U.S. law firms according to their success rate with software cases in obtaining allowance, where McCoy Russell LLP was identified as the number 2 firm in the U.S. Article located here.
McCoy Russell LLP represents a variety of companies that are funded by venture capital firms. The firm enjoys working with entrepreneurial clients, and offers deferred billing packages for select start-up clients, and also occasionally takes an ownership position in its clients. The firm works with founders, investors, and key technical people to help to build patent portfolios that maximize the value of the enterprise. Strong patent portfolios can significantly increase the value of the original investment during acquisition and funding events. All of the firm's partners are active in the firm's venture business practice.
McCoy Russell LLP has an active China practice, primarily advising U.S. clients on Chinese intellectual property matters. McCoy Russell attorneys work closely together with Chinese patent attorneys to handle international patent and trademark prosecution, patent and trademark licensing, patent non-infringement and invalidity studies, trademark oppositions and cancellations, and patent and trademark litigation matters.
McCoy Russell LLP has an active European practice, advising both European clients on U.S. intellectual property matters and U.S. clients on European intellectual property matters. McCoy Russell LLP attorneys work closely together with European patent attorneys to handle international patent and trademark prosecution, patent and trademark licensing, patent non-infringement and invalidity studies, trademark oppositions and cancellations, and patent and trademark litigation matters.
McCoy Russell LLP has an active Japan practice, advising both Japanese clients on U.S. intellectual property matters and U.S. clients on Japanese intellectual property matters. McCoy Russell attorneys work closely with Japanese patent firms to handle international patent and trademark prosecution, patent and trademark licensing, patent non-infringement and invalidity studies, trademark oppositions and cancellations, and patent and trademark litigation matters for clients in the U.S. and Japan.