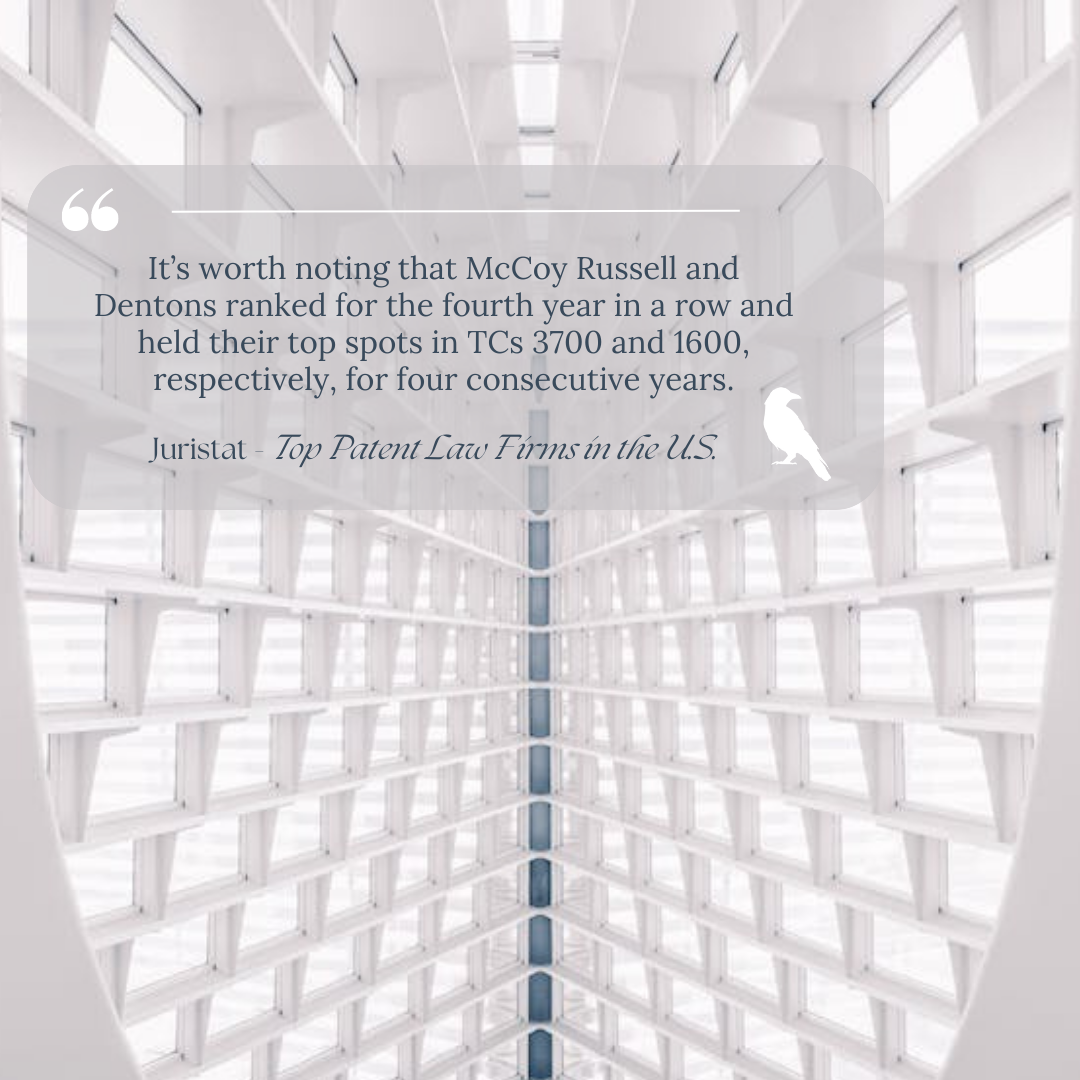 McCoy Russell continues its recognition as a Top Patent Firm in the U.S. according to Juristat. Juristat's rankings consider both volume and performance in a specific technology center based on number of applications filed, allowance rate, and average number of offices actions before allowance over a 12-month period.
Performing within the top 10 across various metrics, McCoy Russell maintains its top ranking in Technology Center 3700 which focuses on applications relating to Mechanical Engineering, Manufacturing, and Products.
McCoy Russell's software arm Ironcrow blends technology and law developing state of the art machine learning algorithms to make patent prosecution smarter. IronCrow exists to bring modern advancements in machine learning (ML) to patent professionals in the form of time saving tools and insightful analytics.
McCoy Russell leverages Ironcrow's tools, such as to automate the tedious task of generating a first draft Office Action response, which allows patent professionals to spend more time crafting the substantive arguments and amendments which ultimately determine the prosecution outcome.
The results speak for themselves. McCoy Russell shows its dedication to innovation, applying pioneering solutions and technologies to maximize the potential of our highly-skilled staff to the benefit of our clients.