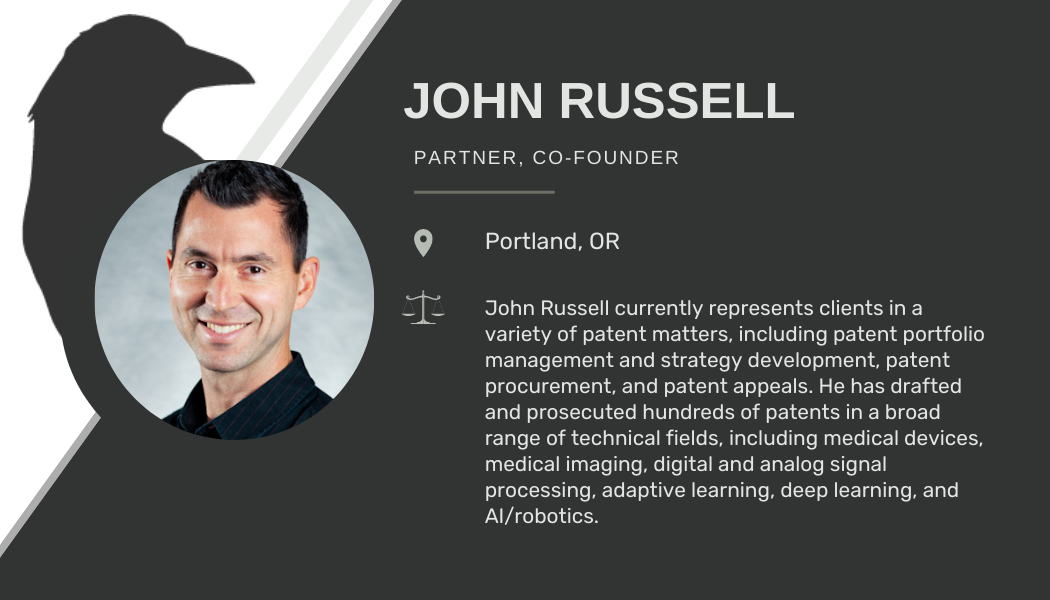 John Russell, Founding Partner at McCoy Russell, received recognition as a leading lawyer within intellectual property in Chambers USA 2022. While maintaining an active practice, he continues to foster community through thought leadership via his patent prosecution blog (www.mriplaw.com), which discusses patent prosecution issues from a practical perspective.
Recognized for the strength of his patent prosecution practice and strategies, Chambers notes "John Russell is a patent attorney with a wealth of experience in patent prosecution and portfolio management."
We are pleased for John's inclusion in this year's Chambers USA. John's innovative leadership at McCoy Russell has helped the firm maintain top national rankings in objective patent prosecution quality.