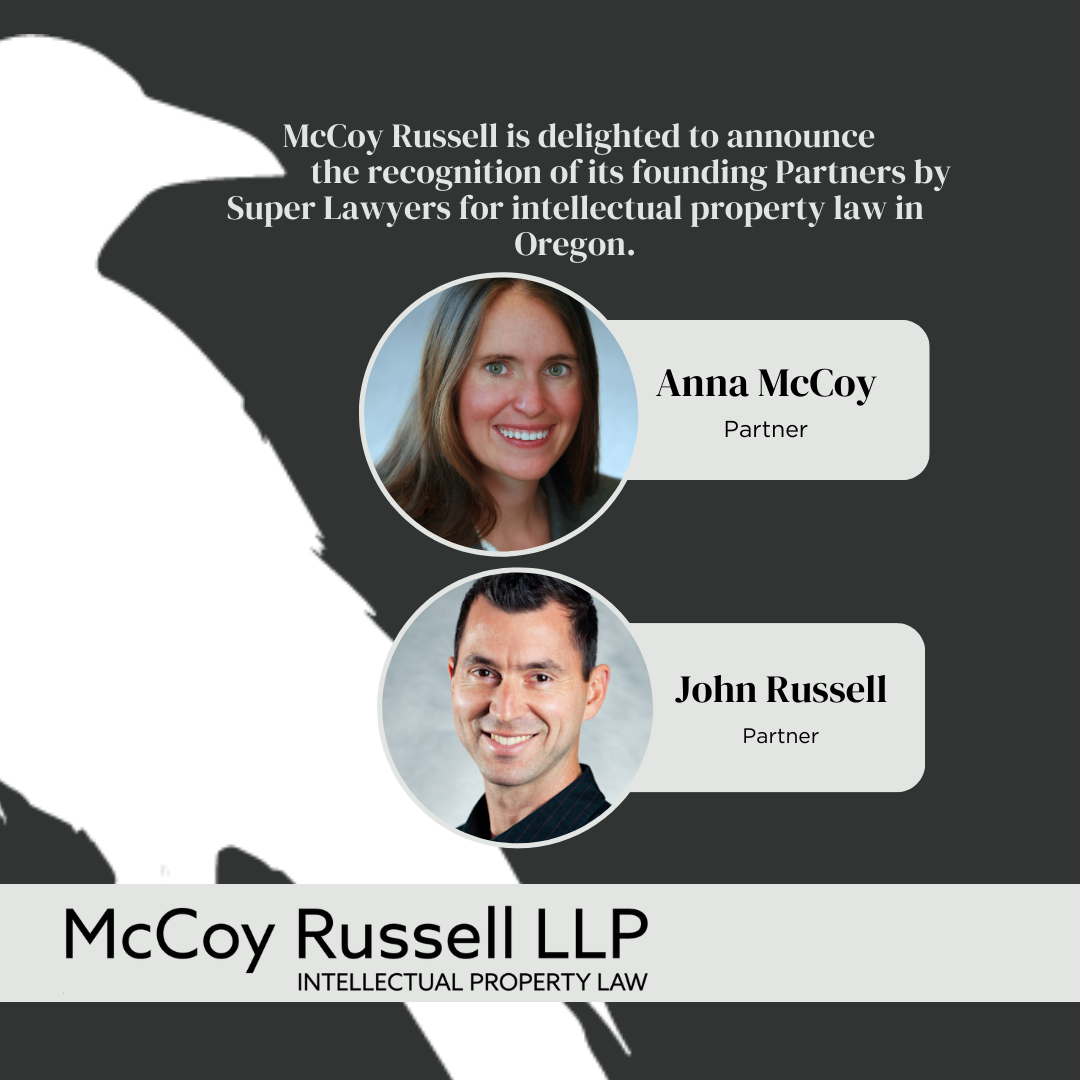 McCoy Russell is delighted to announce the recognition of its founding Partners by Super Lawyers for intellectual property law in Oregon.
The firm's founding partners, Anna McCoy and John Russell, continue to receive recognition for their expertise in intellectual property law. Their commitment to generating integrated strategies for elegant, high-quality patent and trademark solutions, along with a client-centric approach have solidified their reputation in the legal community. As Super Lawyers, they continue to set the bar high, leading the way in intellectual property.
McCoy Russell believes in providing personalized and strategic guidance to protect and maximize the value of our clients' intellectual property assets. Over the years, the firm has protected and advocated for our clients' intellectual property rights, from startups to established corporations, with the same level of dedication and expertise that has earned McCoy Russell its recognition. The firm's inclusion into Super Lawyers reaffirms our commitment to delivering top-tier legal services and innovative solutions to our clients' most intricate IP challenges.
Congratulations again to Anna McCoy and John Russell for their well-deserved recognition in Super Lawyers.