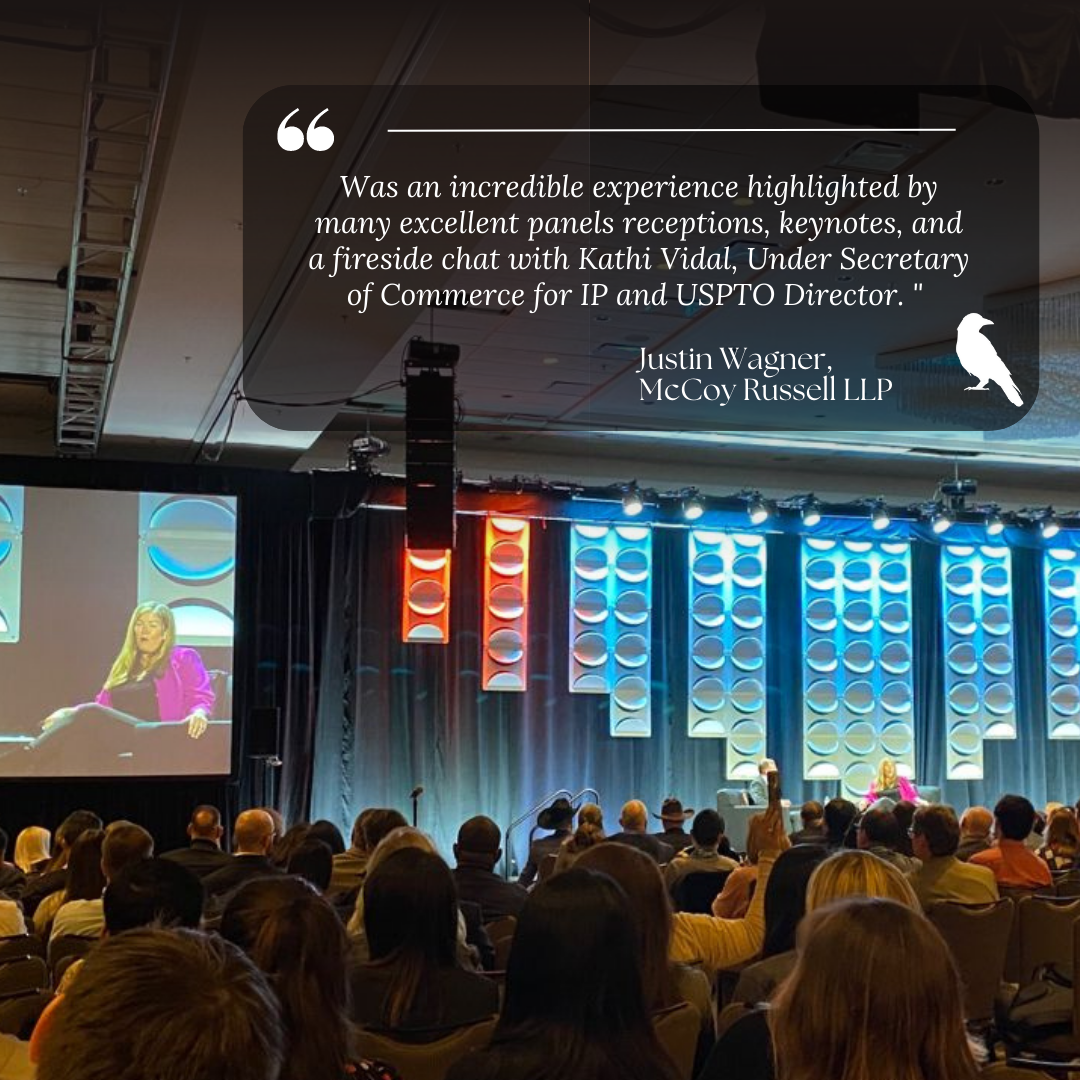 McCoy Russell Attorney Justin Wagner returns from the 2023 AUTM Annual Meeting, the largest gathering of Tech Transfer Professionals, which was held last week in Austin, Texas.
Connecting with new professionals and reconnecting with familiar faces, Justin continues the conversation with Technology Transfer Offices to help develop intellectual property strategy.
Justin is grateful for his experience at the AUTM Annual Meeting, which "was an incredible experience highlighted by many excellent panels receptions, keynotes, and a fireside chat with Kathi Vidal, Under Secretary of Commerce for IP and USPTO Director."
Among the many topics covered at the event was the continuing evolution of intellectual property practice outside the United States, such as the implementation of the Unitary Patent at the European Patent Office. Justin and the other McCoy Russell attorneys can help clients navigate new, uncertain, and changing areas.
The professionals at McCoy Russell have extensive experience working with a significant number of U.S. and international universities, including state and private universities. Our attorneys also have experience in supporting various start-ups that have spun-out of the academic institutions and universities.
McCoy Russell works closely with technology transfer managers to ensure strategic alignment with the inventors and the output of commercially viable patent filings and resulting portfolios, please contact us If you would like to learn more about the firm's experience with Technology Transfer Offices and email [email protected] for assistance.