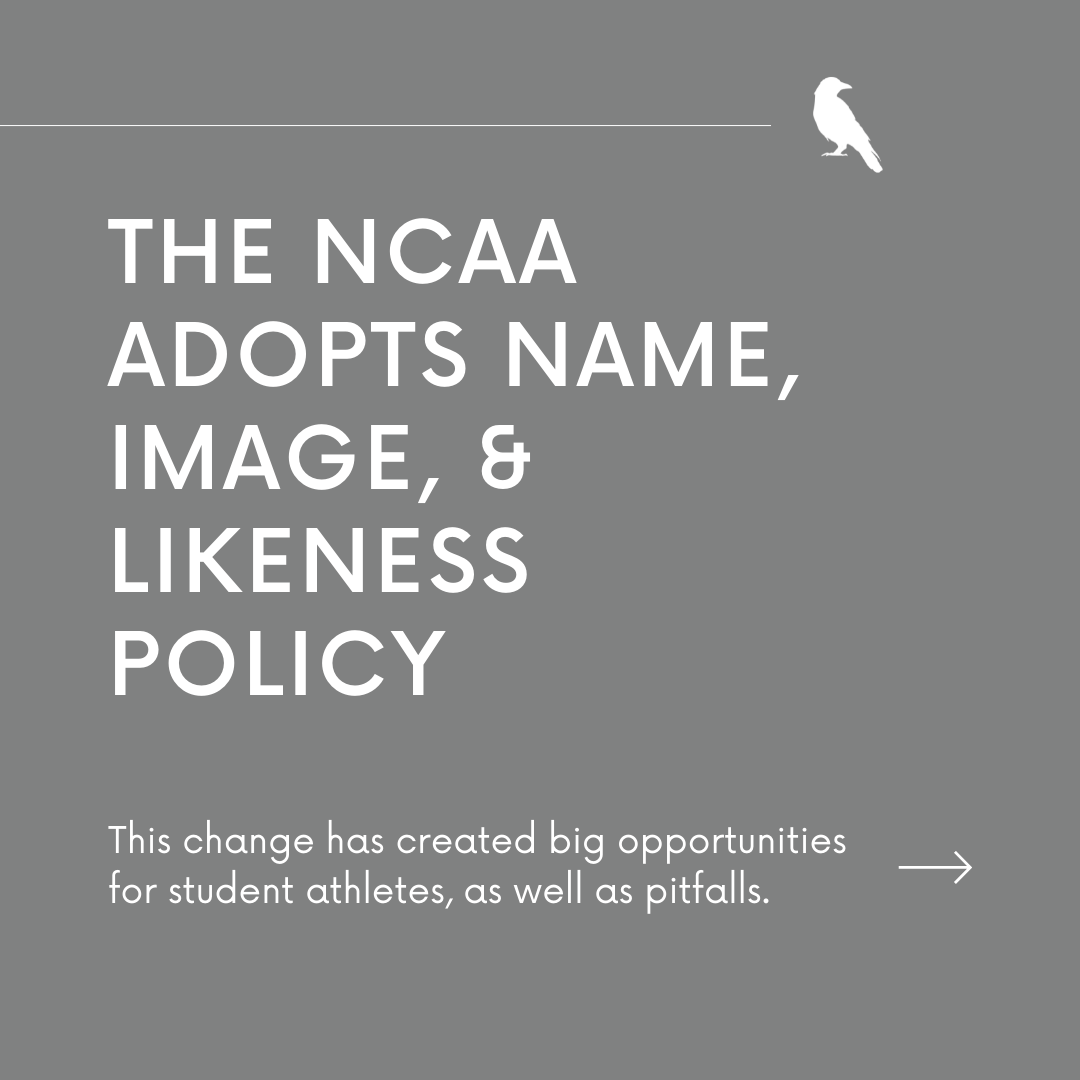 While the NCAA maintains that its athletes are prohibited from engaging in what it calls "pay-for-play", the organization has recently changed its longstanding rules and created a new opportunity for incoming and current student athletes to monetize on their efforts away from the game. Specifically, the NCAA has instituted a new policy which permits competitors to profit off of their name, image, and likeness, or "NIL" for short. That means that social media, endorsements, autograph signings, offseason sport camps, and a number of other financial opportunities can now become independently lucrative endeavors.
With the National College Players' Association (NCPA) recently releasing its Official NIL Ratings, which give each state a score between 0-100 percent based on which state laws grant college athletes the greatest freedom to negotiate and sign NIL deals, it seems like an apt time to revisit the NCAA's NIL rule changes, and how they apply to states. You may be asking what exactly sparked the NCAA's change of heart after all of these years. Well on the state side, after years of debate, lawmakers around the country were taking initiative by signing their own legislation to allow for athletes to profit off of their NIL.
Much of this can be traced back to 2019, when California governor Gavin Newsome ceremoniously signed the "Fair Play to Pay" bill into law on LeBron James' TV show The Shop. Fast-forward two years, and 27 more states have now passed NIL laws of their own.
If the NCAA were to have any chance at creating a cohesive rule which would not be subject to a patchwork of different state laws, all slated to take effect at different times, then they had no choice but to act. With no less than eight different states having their laws take effect this year, the palpable fear was that there would be a much larger recruiting pull to states with their NIL laws in place as opposed to those which would not take effect for a few years, or over a state with no legislation at all.
So the NCAA acted, but did their new rule changes do the trick? Not really.
The NCAA's rules give the "OK" for students to profit off of their NIL, but from an athlete perspective, those rules are still subject to state law. Student athletes now must research key differences between states before making their choice to commit. That makes what is already a monumental decision just a little bit harder.
While most of the overarching themes between state NIL laws remain the same, the subtle differences between the legislations can ultimately have major financial impacts. For example, some states allow schools to act as a broker for NIL deals, while others forbid that level of school involvement. Thus, the means by which an athlete obtains deals can drastically be effected by which state an athlete decides to play in.
The timing of a deal may just as easily be impacted by the laws of a particular state. Illinois, Mississippi, and Texas are among a number of states where athletes can be punished for signing an endorsement deal in between the time that they sign a scholarship agreement and the time that they enroll at the university.
One step further, using a large conference like the ACC as an example, in some states, athletes can use their school's logo and team colors in promotional materials, while in others, that would be prohibited. This small difference can have a large impact on an athlete's personal branding opportunities.
Thus, as you can see, the means, timing, and content of a deal may all be effected by what state an athlete chooses to play their sport in.
It is also important to note that 22 states still have yet to enact any form of NIL legislation. What about them? Well in these states, which all earned a 0% in the NCPA's ratings, without guidance at the state level, each school is tasked with creating its own unique interpretation of NIL rules, and implement their own policy. This creates a pretty mind-numbing experience where students are forced to learn the NIL rules of each individual school's athletic program before making an informed decision.
With all of these sudden changes in law and policy, it is more important now than ever for incoming and current college athletes to speak with a branding specialist to assist them in navigating this new and developing world of NIL profitability. Our trademark and branding team at McCoy Russell LLP are ready and enthusiastic about making sure that our student athlete clients are well prepared and properly positioned to take full advantage of this monumental shift in collegiate sports.