Patent Technology Specialist Trainee
McCoy Russell LLP is seeking candidates with a BS in a STEM field or Physics and living in Oregon, Washington, Florida or Michigan for this full time, remote/hybrid work opportunity.
This full time position is a great opportunity to gain work experience and be part of a growing intellectual property law firm which is developing patent portfolios for large, medium and small companies in a broad range of technologies, including medical devices, biotech, AI and machine learning, image processing, signal processing, networking, optics, and more. Primary responsibilities of this position include researching new technologies, drafting reports and descriptive explanations and collaborating with other professionals and attorneys in support of the patent application process.
Qualified candidates must have a BS in physics or a STEM field. Training and support will be provided. This is akin to a post-doc position in that training will be provided to develop new skills applicable in the intellectual property field. Initial salary is similar to post-doc salaries; however advancement over time is substantially more advantageous.
The successful candidate must possess:
Exceptionally strong writing and verbal communication skills, including a love for writing.
Self-motivation with excellent organizational and attention to detail skills.
Professionalism and a strong commitment to meeting deadlines.
Analytical and problem solving skills and the ability to offer constructive opinions and creative strategies and solutions.
The firm provides a work culture that emphasizes team-work and collaboration. The firm provides excellent benefits and a casual but professional environment.
We offer subsidized employee medical, dental and vision insurance – dependent, spouse, and domestic partner insurance available
Annual performance and merit-based wage reviews
Flexible Spending Accounts
401K retirement plan
employer paid short and long-term disability and life insurance
generous Paid Time Off and holiday pay
flexible scheduling
teleworking,
casual dress policy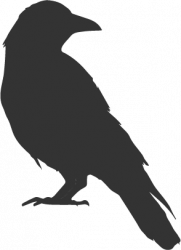 Job Type: Full-time, Salary, Monday to Friday
Starting Training Wage: $45,000.00 per year
For serious consideration, email a cover letter and a resume (in Word or PDF format) to [email protected].
Applicants are strongly encouraged to provide other supporting documentation i.e. college transcripts, technical writing samples, letter of recommendations etc.
Email Us