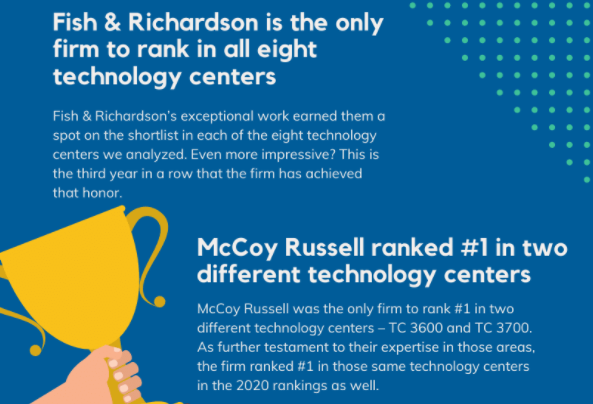 As an innovative firm, McCoy Russell blends technology and law in it skunkworks software group (Ironcrow). Ironcrow has internally developed various state of the art machine learning (ML) algorithms to aid in patent drafting, prosecution, and overall portfolio management and evaluation.
One Ironcrow tool, N'spec, is a proprietary ML analytical software application that performs an automatic review of draft patent applications. The tool has provided substantial advantages to McCoy Russell's clients in terms of enabling high quality, yet cost-effective, patent drafting.
N'spec automates tedious tasks which enables our patent professionals to spend more time focused on generating integrated strategies for elegant, high-quality patent applications. N'spec automatically checks for numbering errors, figure inconsistencies, part name conflicts, unsupported claim elements, and much more.
Ensure consistent quality, file confidently, and reduce prosecution time and expense. Learn more about Ironcrow AI's N'spec here (https://www.ironcrowai.com/drafting/).
The results speak for themselves. For two years running, McCoy Russell, using Ironcrow's tools, has topped the charts as a Top Patent firm in both Technology Centers 3600 and 3700. According to Juristat, "Fish & Richardson may have made the shortlist for each of the eight technology center rankings, but McCoy Russell was the only firm to rank #1 in two different technology centers. The firm earned a #1 ranking in both TC 3600 and TC 3700. A further testament to their expertise in those areas? McCoy Russell ranked #1 in those same technology centers in the 2020 rankings as well."